Corporate Health & Wellness
Increased health and wellness have many possible tangible as well as intangible rewards!
Better Day Yoga LLC offers On-Site Corporate programs to fit your budget and benefit both the physical and mental health of your employees. Classes are taught by a certified, insured yoga instructor.
Consider this: Stress is the leading cause of poor health at work.
Please call, (612)708-6900, to schedule your free on-site trial yoga class, and discuss what is most appropriate for your employees!
Job stress is estimated to cost American companies more than $300 billion a year in health costs, absenteeism and poor performance.
In addition, consider these statistics:
Depressive illness, a common side effect of job stress, in employees is associated with nearly 10 annual sick days (this study included one large firm).
Healthcare expenditures are nearly 50% greater for workers who report high levels of stress.
Job stress is the source of more health complaints than financial or family problems.
Replacing an average employee costs 120-200% of the salary of the position affected.
The average cost of absenteeism in a large company is more than $3.6 million/year.
Depression is the largest single predictor of absenteeism and work-related performance.
For every 47 cents spent on treating depression, another 53 cents is indirectly spent on absenteeism, "presenteeism", and disability.
Insurance data indicates insurance claims for stress-related industrial accidents cost nearly twice as much as non-stress related industrial accidents.
40% of job turnover is due to stress.
Did You Know?
On-Site employee wellness programs reduce overall absenteeism by 19%, and employees participating in wellness programs take 70% fewer sick days than those opting out of wellness. (Source: WELCOA)
According to Abseentism: The Bottom-Line Killer, a publication of the workforce solution company, Circadian, unscheduled absenteeism costs roughly $3,600 per year for each hourly worker and $2,650 each year for salaried employees.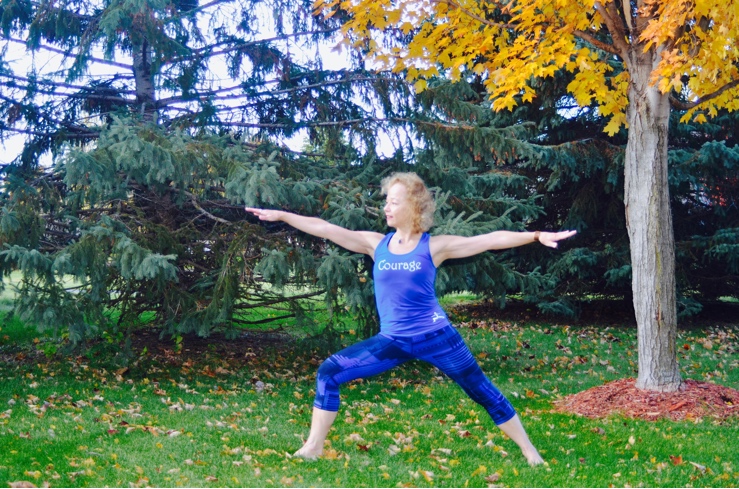 Reduced absenteeism/sick days/disability days/lost productivity/ and turnover rate
Decreased recruitment and retraining costs
Reduced health care utilization
Reduced workers' compensation claims
Reduced injury experience
Reduced "presenteeism" losses (losses incurred as a result of medical conditions stopping the employee from fully functioning such as headache, depression, high blood pressure, and arthritis).
Improvements in employee morale
Increased employee loyalty
Less organizational conflict
Improved employee decision-making ability
Improved quality of life through the reduction of risk factors
Increased opportunity for support from co-workers and environment
Reduced pain and suffering from illness and accidents
Higher level of self-confidence
Improves/increases energy levels
Most employees become happier
Improved quality of sleep
Increased feelings of workplace value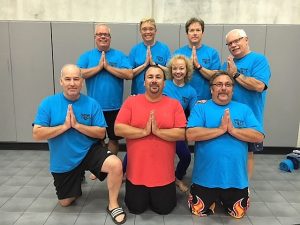 This amazing group of fine gents were in one of my regular "on-site corporate yoga" classes. This is the first group. It grew to twelve gents who are all great friends. They were a blast to work with! 
Corporate Programs Available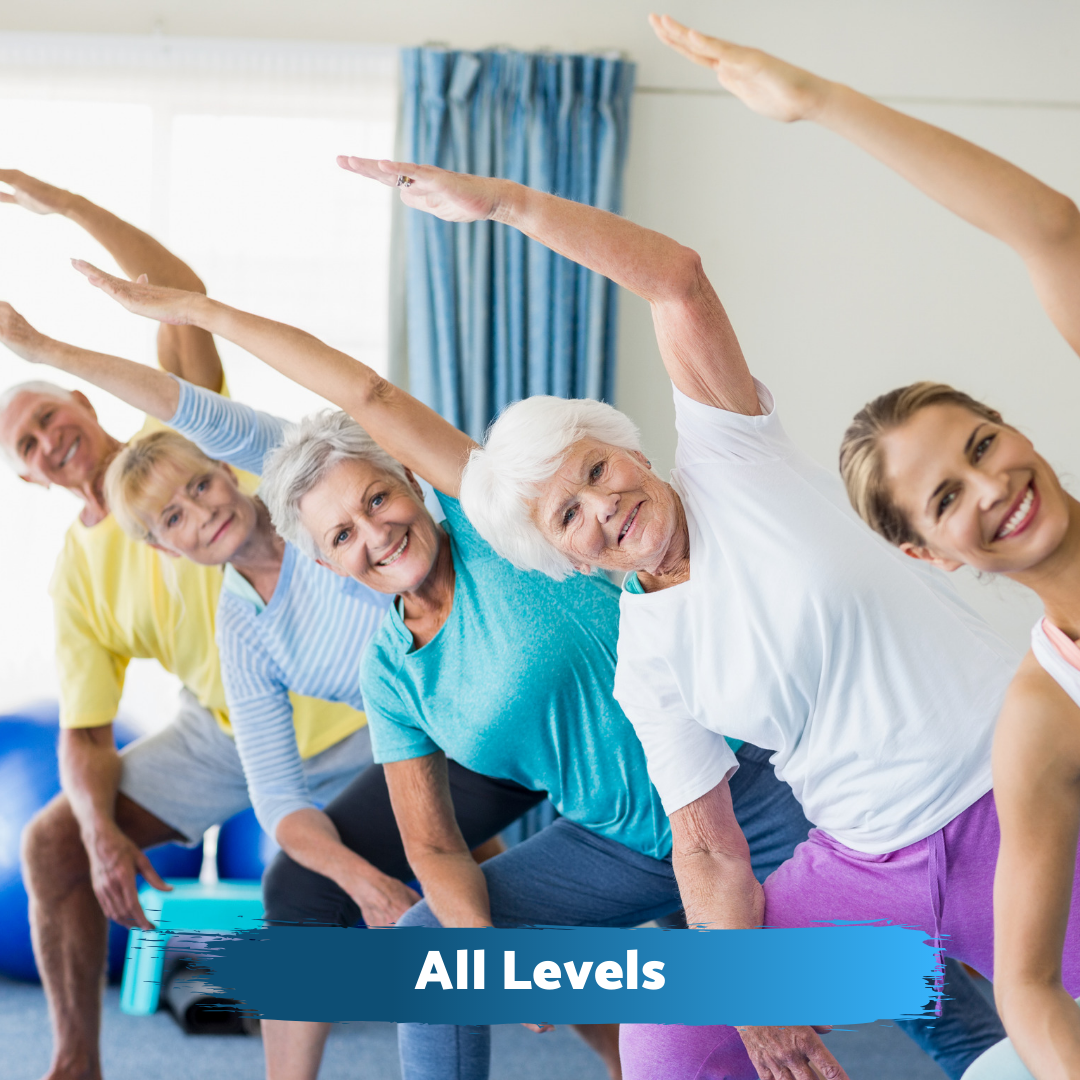 All Levels Yoga
All Levels Yoga—six-week session, once a week
Appropriate for all levels. Modifications offered throughout class to accommodate multiple levels. Typically on-site corporate yoga encompasses all levels. If you want to have a "new to yoga" class (Yoga 1.0 detailed below), a beginner's yoga class with basic poses, or a more intermediate yoga class with a brisker pace and more poses, we can arrange that as well!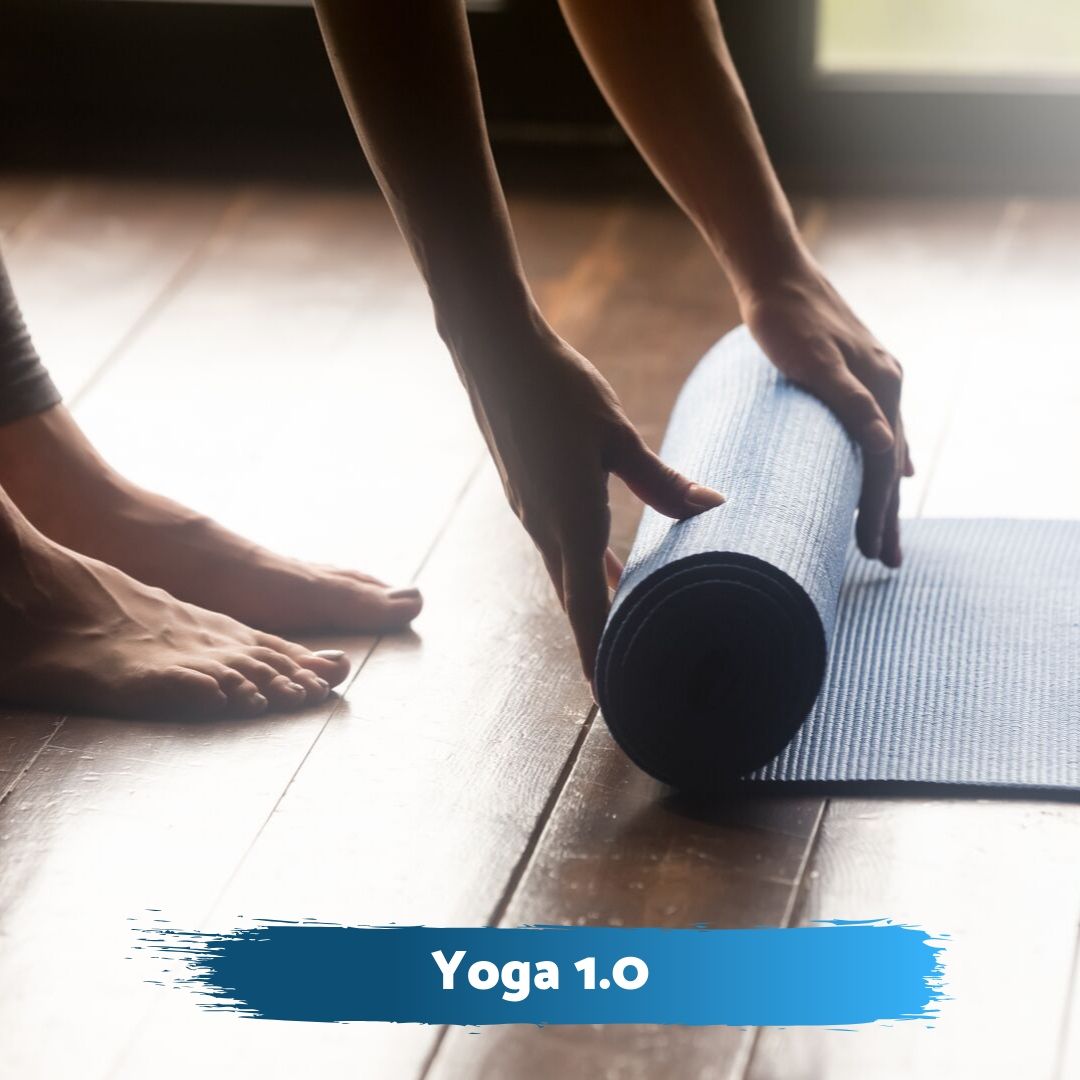 Yoga 1.0
Yoga 1.0—six-week session, once a week
For those brand new to yoga:  15 min. discussion / 45 min. Yoga class for 60 minutes total Or 15 min. discussion / 30 min Yoga class for 45 minutes total.  Covers the basics of Yoga including poses, breathwork, and how to use props.  Gives you all you need to feel comfortable with your Yoga practice.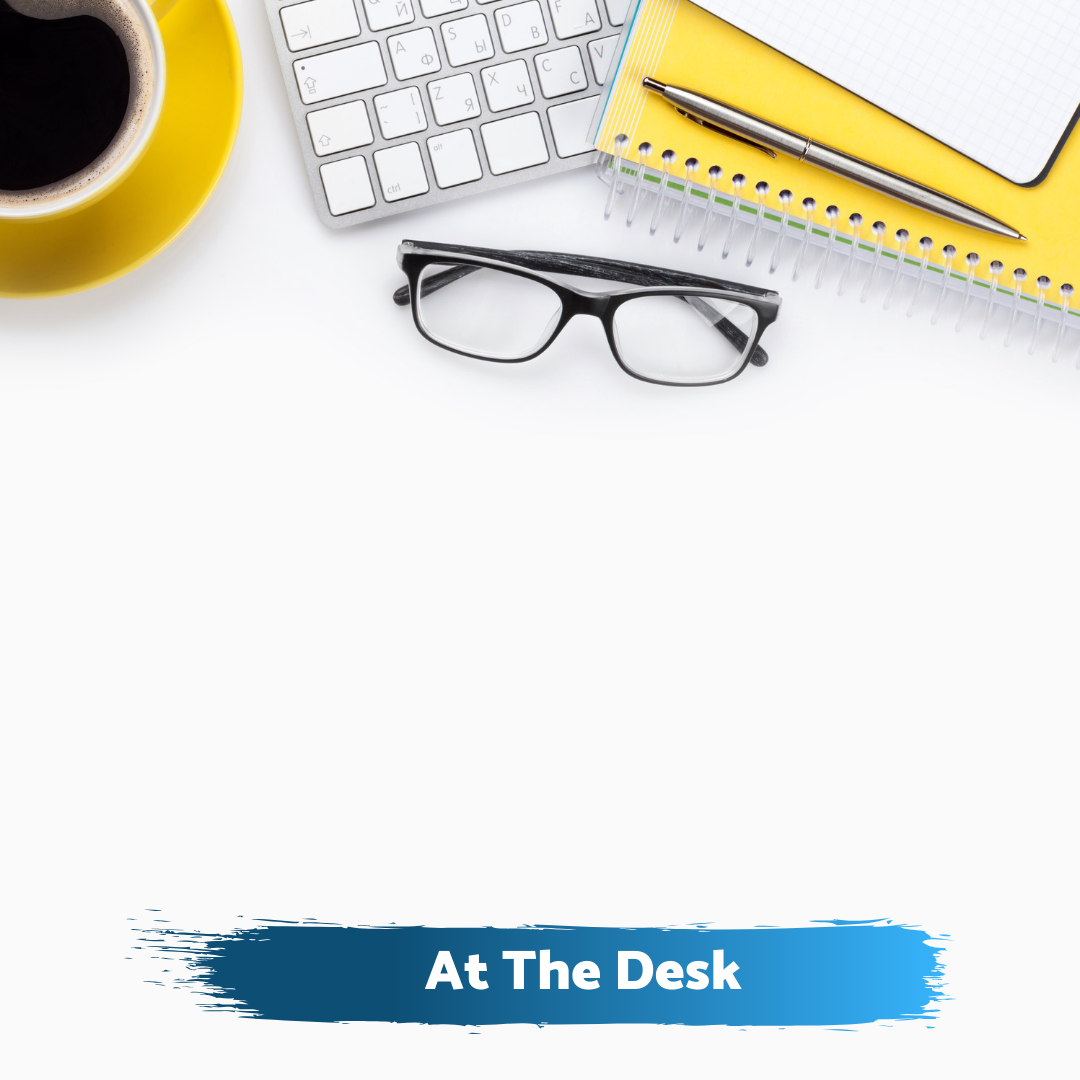 MAKE IT A BETTER DAY "AT-THE-DESK" CLASSES
Make it a Better Day "at-the-desk" classes—six-week session, once a week, easy to do, stress-release moves at your desk. No need to change clothes. Includes stress-relief, productivity boosting breathwork; and simple, effective meditation techniques to stop work-related stress in its tracks. Also includes a review of basic office set-up for ergonomic, body aligned work areas. 45-minute class:
—Pre-paid four-person minimum for six-week program.
—$55 group rate per class for up to four students or $13.50 per person—whichever is higher. ($81 per person per six week program). Drop-ins welcome at $15.50 rate per class.
(There is an additional overall $0.70 per round trip mile charge per session for distances beyond 25 miles from the Brooklyn Park, MN area, plus any parking fees. I will invoice you the appropriate amount.)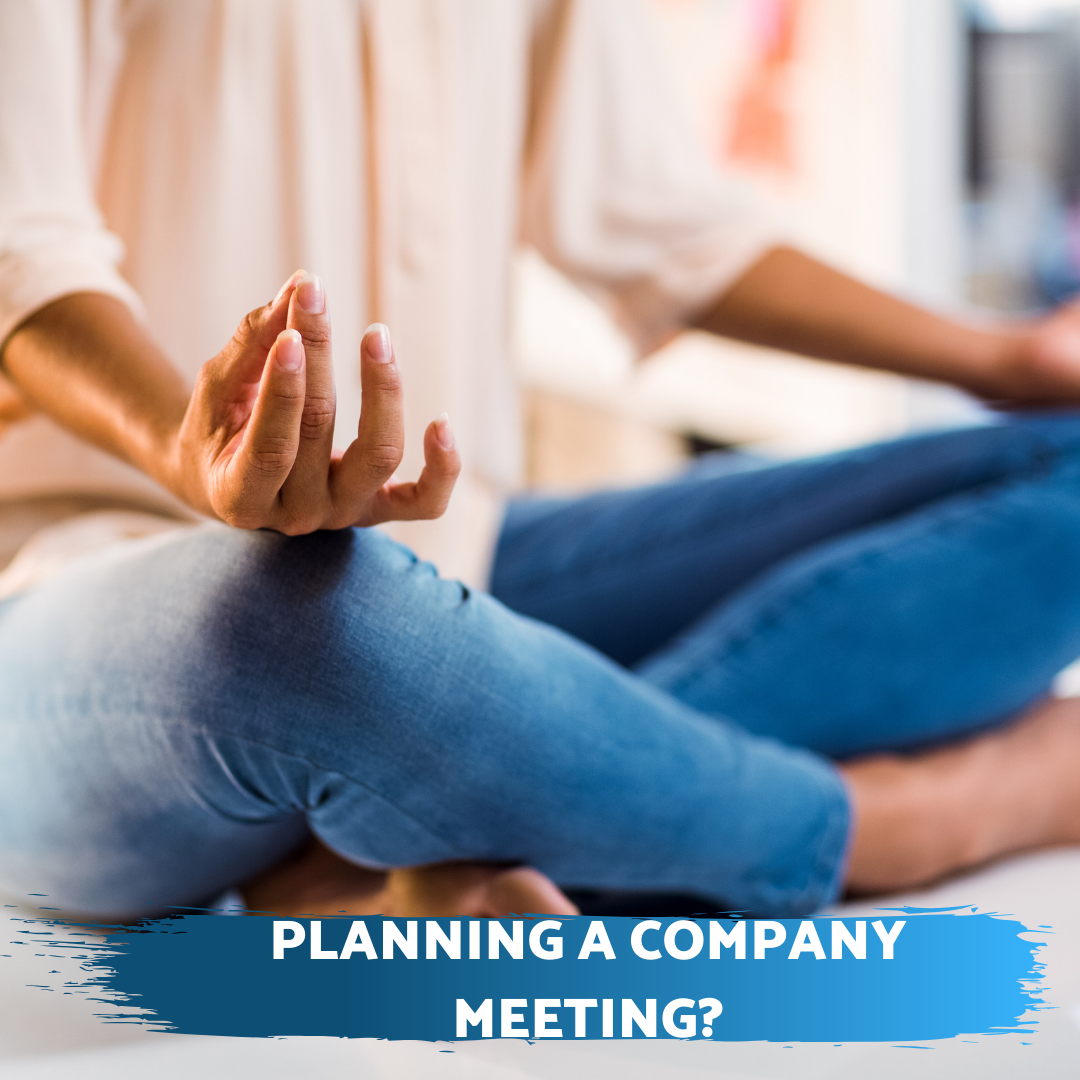 Planning a company meeting?
Providing movement like yoga or a mindfulness/meditation break at your meetings is a great recipe for satisfied and focused attendees.
Exercise helps improve brain function, and many of your fitness-focused members will greatly appreciate a mind/body break!
At your next meeting consider offering a yoga or mindfulness/meditation class in the morning or, better yet, in the afternoon as brain power begins to ebb. No need to commit to a long session, which will surely scare off the newbies anyway. Just 10 minutes of mindfulness can work wonders.
If you have space in your group meeting place, all you need to do is show up in comfortable clothes, and I bring everything else — the music, props and mats. I even bring my own yoga mat spray and hand towels for your use!
After a group yoga class, people have so much energy, and they communicate with each other at a totally different level. Please call to discuss your perfect package!
Read More
Basic group rate: $135 group rate per group locally or $13.50 per person—whichever is higher.
*A non-refundable deposit of $60 is required to hold the date of your party.
(There is an additional overall $0.70 per round trip mile charge per session for distances beyond 25 miles from the Brooklyn Park, MN area, plus any parking fees. I will invoice you the appropriate amount.)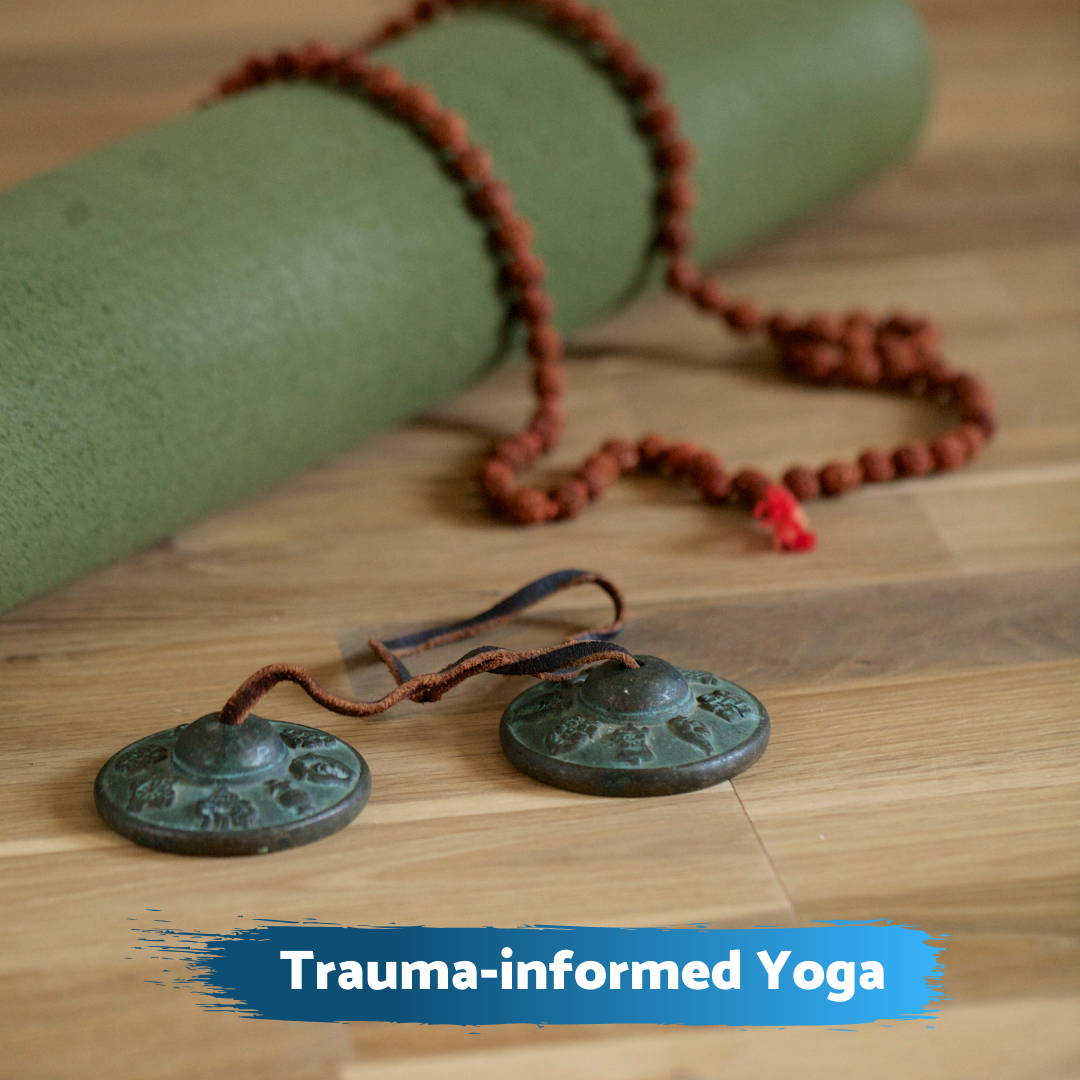 Trauma-informed Yoga*
For those looking to drop stress from their physical body and their minds to improve well-being and vitality. This type of class is especially helpful for those suffering from trauma, stress, or anxiety, such as veterans. How we practice yoga matters. How we do anything is how we do everything. Trauma-informed yoga is a somatic treatment that helps reset the nervous system, helps you reconnect with your body and regain a sense of control. This increases your capacity to be present in the here and now.
"Once you start approaching your body with curiosity rather than fear, everything shifts." ~ Bessel Van Der Kolk, M.D.
*While I offer an array of classes, I use many of the techniques learned in my trauma-informed yoga training in all of my classes. (Please see the Trauma-informed yoga page for more detail.)
Corporate Pricing
Pre-paid six-person minimum required for six-week program
45, 60 or 90 minute class rates:
—$13.50 per student per class ($81 per person per six-week program).  Drop-ins welcome at $20 rate per class.
(There is an additional overall $0.70 per round trip mile charge per session for distances beyond 25 miles from the Brooklyn Park, MN area, plus any parking fees. I will invoice you the appropriate amount.)
Students pre-pay for a session of six classes based upon the number signed up and when the date of the last session is done, you start another.
There is no carry-over of unused classes going forward if you miss a class.
Class start time no later than 6:00 PM and no earlier than 10:00 AM
"Sandy comes to my office and we yoga together each Monday to start my week off with peace, focus, and great body work. I highly recommend her!"
"Sandy delivers yoga that is personalized to every person in the class- she always finds a way to make it work for you. I still hear comments from co-workers that had attended her class that Sandy's class was the best, and I have to agree!"