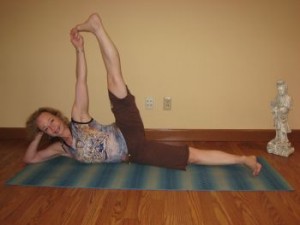 My dear friend, Christine Sever, has launched her new business creating unique crafts and fun items designed to make you smile! These fun items can be customized for your home, garden, work and special events! Many of my blog readers will recognize Christine from the MANY recipes she shared with my newsletter for many years! Please join me in congratulating her and supporting her newest endeavor! Thank you!
Organic Wild Crafted Earth Medicine. I met Heidi, the owner of Sister Moon Herbals, during my Ayurveda Practitioner training. When I decided to try her products, I started with the Rose & Coconut Oil Moisturizing Cream to help with the brutal Minnesota winters! I was not disappointed! This cream is so luxuriously emollient! Normally my skin feels quite dry and taut in the winter but not with this cream! I was also able to use it under my make-up! It doubles as a daytime and nighttime moisturizer and now I won't be without it!
This is the website of one of my favorite teachers, Indu Arora. I've written about her before here. I always introduce her by saying "I love and adore her." Enough said. She is the one I go to for acquiring deeper wisdom for myself through her classes, Ayurveda therapy, and yoga therapy. The marma stick and "Yogi's Glow" mask I've talked about with most of my students are on the "For your Body" page.
Enjoy!
For Your Body: Exclusively formulated, designed and handpicked by Indu Arora to nourish the body in a holistic, yogic and ayurvedic way. Beautify, cleanse or simply invite harmony in the body.
For Your Mind: Support your journey to a peaceful mind! Books by Indu Arora, lectures and much more…As you explore outside, make sure you stay connected to your insight.
For Your Soul: Deepen the journey to Self! Malas, meditation tools and more… One may walk alone on the path but it does not have to be lonely.