Offering EMDR therapy to women in person and online. EMDR is an amazing tool that helps people to process their concerns in a more quick manner than talk therapy can typically provide. It has been used in the treatment of many different struggles including those of anxiety, phobias, traumas, physical abuse, sexual abuse, PTSD, panic attacks and pain disorders.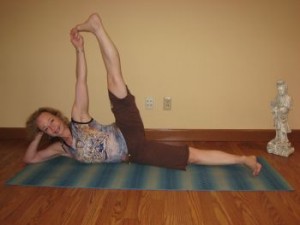 Leah has been coming to my house (bonus!) for the last few months and I've finally seen improvement in my hip issues, among other things! Sometimes even a yogi needs outside help—A lesson I keep learning! She's been able to track the various muscle imbalances I've acquired and followed the kinetic chain of what needs attending to in my body each time she comes. I recommend her HIGHLY!
Leah is a passionate healer and genuinely cares about walking with her clients through their challenges making certain they leave feeling relaxed and well cared for. She has developed a therapeutic massage practice which combines Deep Tissue, Relaxation and Energetic Balancing. In her Body Work sessions, she addresses each person's physical and energetic bodies by deeply listening to the breath and allowing the needs of the client to be heard. She provides a higher level of therapy with healing sessions which combines all her experience and professional training.
Organic Wild Crafted Earth Medicine. I met Heidi, the owner of Sister Moon Herbals, during my Ayurveda Practitioner training. When I decided to try her products, I started with the Rose & Coconut Oil Moisturizing Cream to help with the brutal Minnesota winters! I was not disappointed! This cream is so luxuriously emollient! Normally my skin feels quite dry and taut in the winter but not with this cream! I was also able to use it under my make-up! It doubles as a daytime and nighttime moisturizer and now I won't be without it!
This is the website of one of my favorite teachers, Indu Arora. I've written about her before here. I always introduce her by saying "I love and adore her." Enough said. She is the one I go to for acquiring deeper wisdom for myself through her classes, Ayurveda therapy, and yoga therapy. The marma stick and "Yogi's Glow" mask I've talked about with most of my students are on the "For your Body" page.
Enjoy!
For Your Body: Exclusively formulated, designed and handpicked by Indu Arora to nourish the body in a holistic, yogic and ayurvedic way. Beautify, cleanse or simply invite harmony in the body.
For Your Mind: Support your journey to a peaceful mind! Books by Indu Arora, lectures and much more…As you explore outside, make sure you stay connected to your insight.
For Your Soul: Deepen the journey to Self! Malas, meditation tools and more… One may walk alone on the path but it does not have to be lonely.