My husband and I just got back from a week-long vacation in Napa, CA; and we, uh, had a chance to visit just a few wineries while we were there…hiccup @#! One day we had a professional chauffeur, Rosanna of "Sip and Swirl", drive us around—a service offered through the Candlelight Inn where we were staying. Mental note to self: Rosanna was retired and did this part-time, she shared that she gets invited to numerous events due to the nature of her job, and she appeared to be enjoying life! Having an escort was smart on so many levels! She knew places that weren't on our radar and they turned out to be some of our favorite spots. She also had a lot of local trivia to share as we drove around.
Chándon ("Ch is pronounced as "sh" and the accent is on the second syllable) features sparkling wine, a.k.a. champagne. Lovely name, isn't it? Rosanna started us out there first thing in the morning, because who doesn't want bubbles to start the day? (I think I want them every day, but that's another story!) Chándon has a gorgeous location with a lush landscape and beautiful Adirondack chairs in their outdoor seating area surrounded with "indigenous oak trees" for an amazing view. The tasting room has floor to ceiling windows so you had that amazing view wherever you went!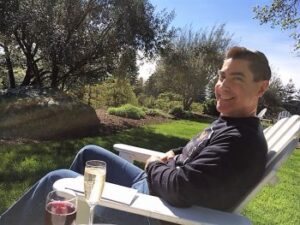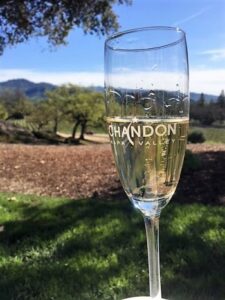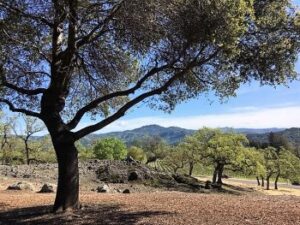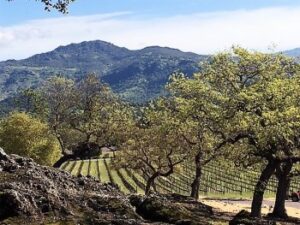 We also loved our wine professional, Karly. She was a hoot! She was not only fun, but everything she said about our tastings could have been put on a t-shirt I'd wear all day long! Seriously, she needs to be in their marketing department! My favorite was the title of this post: "Delicate but powerful". Now couldn't you just rock that t-shirt?!
~~
Another golden nugget quote she used was "Sweet spice not heat spice". And then there was "Approachable". She had so many, shall we say, words of wisdom? Well they got your attention and made you smile! We joked about needing to take her home with us and made plans to stop by on the following Monday as we were headed back home toward the airport. At least I hope she realized it was a joke…hmmm.
The last quote I'll mention here may have been from uh…the next winery—heck it may have been the next day (we were having too much fun!), but it's worth a mention: "Always polished/Never dull".
"Delicate but powerful" is the one I've haven't been able to get off my mind. I'd love to be referred to with that descriptor, wouldn't you? I see a black t-shirt in my future, seriously. Chándon's beautiful star logo (the star could be a "sparkley") and tagline "let's catch up" on the front and the quote in royal blue or hot pink on the back would look stunning, don't you think? It could even be a polo shirt with a collar to make it a little classier. I tried to configure something online with just the quote. It wasn't what I was looking for but it's a start! I'm a bit obsessed.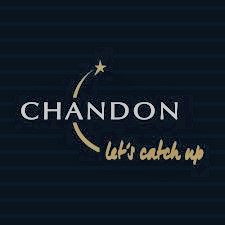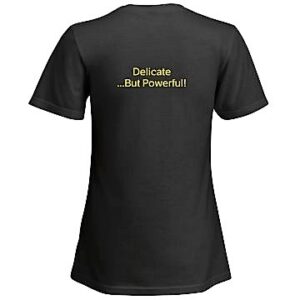 I wonder if Chándon realizes how valuable Karly is. How she does what she does is magic. While many of the wineries had great service, with great presentations, Karly's was exceptional in her delivery. I mean I'm not making imaginary t-shirts out of any of the other's now am I? She hit the mark. This was not the norm at all the wineries we went to. Karly made our visit just that much more memorable. I guess you could say she was delicate…but powerful….It'll stick with you now, won't it?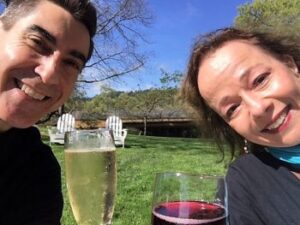 I would love it if you would subscribe to my blog/newsletter. I don't publish on a regular timetable so subscribing is a good way to make sure you don't miss out on any amazing posts such as this one! (Poking fun at myself. 🙂 ) You'll also be the first to receive updates, resources, and more. I'll even give you a free gift! 🙂 Click on the "FREE Chakra-Balancing & Loving Kindness Meditation!" link in the right-hand column. Thanks!