FEATURED YOGA MUSIC
Earlier I quoted Cyndi Dale from her book, Kundalini Divine Energy & Divine Life: "Energy is information that vibrates, and guess what kundalini does? It shakes up the energy of our body, mind, and soul." Well, this CD shakes up your energy—body, mind, and soul!
If you love drums, you'll love this lively CD! And if you love "all things chakra", as I do, as an added plus, you'll activate and stimulate your chakras with each track dedicated specifically to a particular chakra. Listen to the whole album for a powerful chakra workout and "work in". The artist, Glen Velez, suggests moving as the body wills to enhance the healing energy your specific body needs, or use it as a powerful meditation tool. "Bring your attention to the chakra for which the piece was written and notice what sensations arise there and elsewhere in your body as you move to the rhythm….Synchronizing drumming, movement, and voice yields significant benefits for anyone interested in their own well-being." (From the booklet enclosed with the CD.) Enjoy!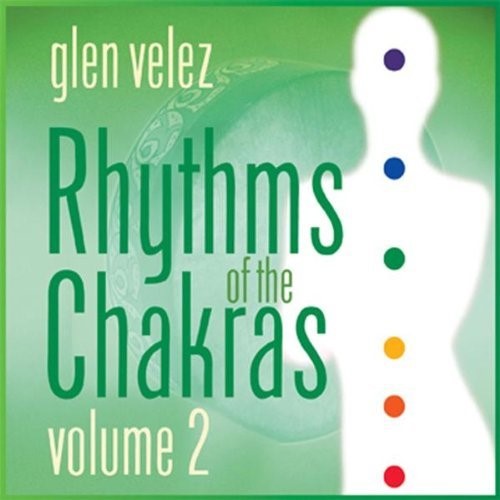 Product Description: Glen Velez is a "world-class percussionist and sound healer" and is responsible for a worldwide resurgence in the popularity of the frame drum. He has studied under various cultures and incorporates drumming techniques from South India, Asia, Egypt and elsewhere on this album.